'At Age 68, I'm in the Best Shape of My Life!'*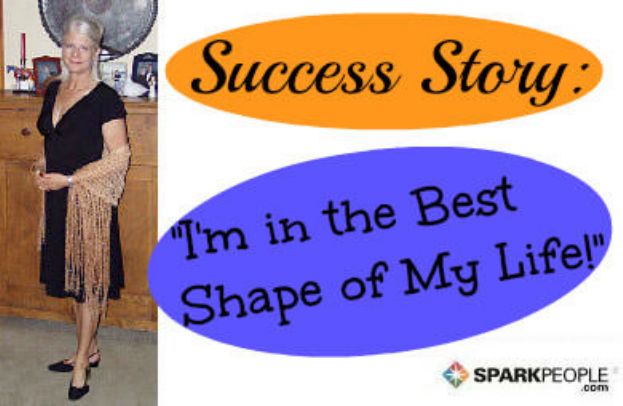 Carol Reinhard (CAROLJEAN64)
Weight Lost: 57 pounds
Hometown: West Des Moines, IA
Occupation: Retired

I was in the midst of therapy for depression. I broke my leg, the complications from which left me inactive for several months. I gained weight as a shield as I dealt with complex and frightening issues in therapy. I had little energy. I did not feel attractive to my husband and felt like a grandmother to almost anyone more than 10 years younger than me. I didn't want to be old when I knew I wasn't. I somehow inherently knew that combining good eating and physical activity was what I needed to complete the road to good emotional, physical and mental health that I started in therapy.

I made some great progress in therapy and decided to give my husband my weight loss goals as a birthday gift with the goal of being at my wedding weight by our 38th wedding anniversary eight months later. I made it with one day to spare. My first week I lost six pounds, and I gained only one week. I lost about 1.75 pounds per week.

Keeping a food journal has been so important in maintaining my weight. For me, it was all about portion control, portion control, portion control.

Interestingly enough, I came to SparkPeople at my goal weight. However, the maintenance part was not going well. I broke another leg and worked with a personal trainer after I recovered to drop the almost 20 pounds. I had re-gained. I was looking for a site to track my food and activity and I found so much more! I especially enjoyed the support from the Dealing with Depression Team and the Yoga Lovers team. I began yoga just a couple months after I reached goal weight. I now teach it and practice yoga an hour per day almost daily. I am currently working toward attaining handstand and backbend in my yoga practice.




I am incredibly inspired by my students in a chair yoga class that I teach at a retirement community. They are all in their 80s and 90s and never miss a class! My personal goals include maintaining my weight loss, continuing to improve my physical conditioning and enjoying retirement to the fullest. I am almost 68 years old and I know I am in the best shape of my life!

*Weight loss results will vary from person to person. No individual result should be seen as a typical result of following the SparkPeople program.

Have you lost weight and kept it off using SparkPeople.com? We'd love to share your story. Email us: sparkpeoplesuccess (at) gmail (dot) com



You will earn

5

SparkPoints

Like what you read? Learn more

about SparkPeople,

or

sign up

for your free account today!
Got a story idea? Give us a shout!