A No-Nonsense Walking Workout in 30 Minutes
You've probably been hearing the term 'HIIT' (which stands for high intensity interval training) a lot lately--especially when it comes to describing effective, efficient cardio exercise. And while HIIT offers many benefits, including an increased calorie burn both during and after your workout along with better endurance and improved cardiovascular fitness, it can be very intense, especially if you are new or returning to exercise. Plus, many HIIT routines include challenging moves (like burpees, squat thrusts or mountain climbers) that can be really difficult to execute properly so quickly, especially if you are working with an injury or physical limitations.

The good news is that you don't have to do moves like burpees or mountain climbers during a HIIT workout to get your heart rate up. Since I love walking for exercise, I created this HIIT-style walking-based workout that incorporates some higher intensity intervals to boost your burn but still allow you to safely work at your own pace. If that sounds like a good fit for you, I hope you'll join me for this 30-minute indoor walking-based HIIT workout that requires minimal space and zero equipment (and no floor time) to complete.

Remember, you get out of HIIT what you put into it! So, if you are a more advanced exerciser, feel free to pump up your moves to the max! Conversely, if you are just starting out, be sure to listen to your body's signals; challenge yourself, but always take care of yourself, too.

Check out the workout on YouTube, or watch via the embedded video below!
(Psst! Want to know how many steps you took during this workout, or how many calories you burned? The Spark Activity Tracker can tell you!)






Like this workout? Be sure to subscribe at Youtube.com/JessicaSmithTV to access a full library of over 150 FREE full-length workout videos. New episodes air every Saturday at noon EST!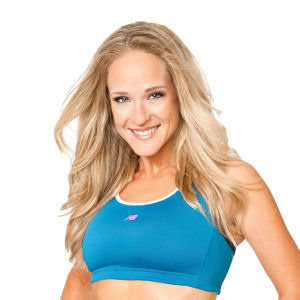 About the Author
Jessica Smith
is co-author of the
Thin in 10 Weight Loss Plan
(Sunrise River Press, 2012), and a certified wellcoach, personal trainer and group
fitness
instructor. Having started her own
fitness
journey more than 40 pounds ago, Jessica knows how challenging it can be to lose weight (and keep it off). Recently named one of
Sharecare's Top 10 Online Influencers
, she loves finding and sharing the latest info on weight loss, fitness, and
healthy
lifestyle habits. The star of several best-selling exercise DVDs, Jessica has over 13 years of experience in the industry, and holds a
bachelor's degree
in Communications from Fordham University.



You will earn

5

SparkPoints

Like what you read? Learn more

about SparkPeople,

or

sign up

for your free account today!
Great Stories from around the Web