9 Health Confessions from Moms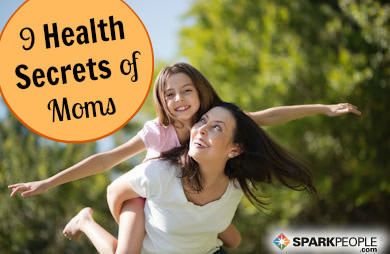 Family Circle polled hundreds of women across the country on everything from how often they have sex to how much they work out. Here, we uncovered the honest truth—and found a few celebrities who share the same secrets!

Sure, smoking is bad for you. But one in six American women still light up. Are you one of them?

89% > Nope.
8% > Yes, I smoke more than I'd like to admit.
3% > Yes, once or twice a year.

Kate Hudson's been snapped on vacation holding a cigarette, but even a once-in-a-while drag is too much. "Smoke contains toxins and the greater your exposure is, the worse your lung cancer risk is," explains Susan Blum, MD, author of The Immune System Recovery Plan. "Plus, the cadmium in cigarettes may disrupt your thyroid function." Quitting can be tougher than getting your son to take out the garbage without being asked in the middle of winter. But it's possible! Consider a method you haven't tried before, like a prescription (Zyban, an antidepressant, helps reduce nicotine cravings), OTC aids (including the NicoDerm CQ patch or Nicorette gum and lozenges) or even alternative therapies (such as hypnosis and acupuncture).

How often do you tell people everything's fine when there's really drama in your house?

24% > Seriously? All the time.
26% > At least once a month.
50% > Almost never.

Your temper may not be on par with Alec Baldwin's—à la his infamous voicemail to his daughter—but even a bad report card can be tough to share. "We live in the world of Facebook, where people put only their best face forward," says Catherine Birndorf, MD, clinical associate professor of psychiatry at Weill Cornell Medical College. "But if you keep things inside, you start to think you're the only one with those problems. Open up to people you trust to feel more supported and connected."

What's the longest you've gone without having sex?

32% > A few years.
36% > A few months.
27% > A few weeks.
5% > A few days.

First, the bad news: Not having sex can cause vaginal atrophy. "This is a loss of cells that keep the vagina moist and, combined with less blood flow, the result is thinning and drying of the tissue down there," explains Florence Comite, MD, gynecologist, endocrinologist and founder of Comite MD Precision Age Management in New York City. "Not only can this lead to painful sex when you do have it, but it can also cause more bladder infections and incontinence." On the flip side, getting it on has major benefits, including glowing skin, less stress and a boost in endorphins, to name just a few.

Click here for more confessions from moms from Family Circle.


More from Family Circle:

What is your honest truth? What are your healthy secrets?




You will earn

5

SparkPoints

Like what you read? Learn more

about SparkPeople,

or

sign up

for your free account today!
Got a story idea? Give us a shout!