7 Yoga Essentials for Beginners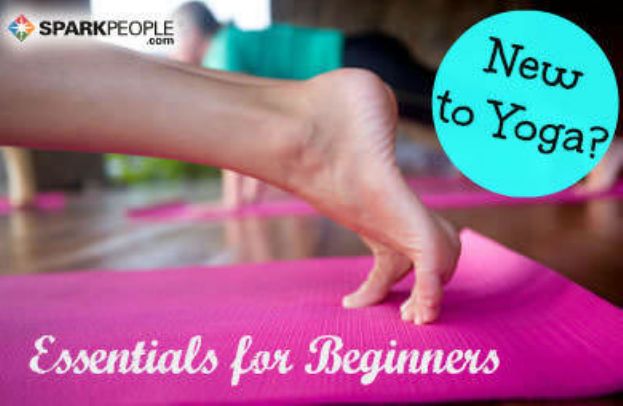 At its very core, yoga is about connecting the mind and body. You can "do" yoga without any equipment at all. Even sitting and breathing mindfully as you quiet the mind is a form of yoga. That said, when you do a yoga DVD or take a class, there are a few items that can help you feel more comfortable.
Today I'm rounding up some of my favorites as both a certified yoga teacher and student!
Manduka PROlite Yoga Mat: Manduka mats have a lifetime guarantee. I've had mine for almost four years and it looks brand-new. If you plan to practice regularly, invest in a high-quality mat. Cheaper "sticky" mats tend to fall apart and shed yoga mat confetti all over the place. After wearing out two yoga mats during yoga teacher training, I treated myself to a sturdier mat as my reward for earning my certification. Manduka mats are lightweight yet sturdy--you won't need to layer a second mat under it as some people prefer to do with foam mats. (Plus they come in a variety of fun colors!)


Gaiam Yoga Mat Towel: If you plan to practice hot yoga or tend to sweat a lot, you'll want to have a towel handy. You could use a beach towel, but these microfiber towels fit perfectly over a yoga mat and are super absorbent. And, these can double as a mat or at least be a barrier between you and a grody communal mat at the gym or studio.


Yoga Bolster: Yoga bolsters are pillows that can support your body and help you relax in various poses. They are great for beginners, as they can help you stay longer in poses while remaining comfortable. You can relax and stretch while you focus on your breath, not supporting your body. Try: 5 Yoga Poses to Do with a Bolster for Extra-Strength Stress Relief


Yoga Strap: Yoga straps are awesome for beginners and those who aren't very flexible. They assist during poses where your arms aren't long enough or your body not open enough to reach your feet or other body parts. Straps provide length and put limbs within reach. Teachers can also use these as a support to help you go deeper into poses. You can use any sturdy rope or scarf, but yoga straps have a buckle to help you create a loop for your hand or foot. VIDEO: How to Use a Yoga Strap
Yoga Blocks: Yoga blocks are another awesome prop for beginners and yogi(ni)s of all levels. They can be used as a hand or foot rest when you cannot reach the floor during a certain pose, or they can provide support for limbs or even the back. With three heights and a lightweight construction, yoga blocks easily assist with both flexibility and alignment.
VIDEO: Intro to Yoga Blocks
Yoga Mat Bag: If you're doing yoga at home, you won't need a bag, but if you're going to a gym or a studio, this is a must-have. Without a bag, yoga mats have a tendency to come unrolled at inopportune times! Cart yours around in style, and no matter which bag you choose, make sure it has at least a small zippered pocket for storing your keys, phone and wallet.


Tara Stiles This is Yoga : 4 DVD Set : Complete Yoga Encyclopedia: Daily Yoga + Beginners Yoga + AM/PM Yoga + Complete Yoga Library for Everyone: If you plan to practice yoga at home, Tara Stiles' new four-DVD set is a great investment. In addition to a library of most of the yoga poses you'll encounter as a beginner or intermediate student, you also get a DVD with AM/PM yoga for all levels, a beginners yoga DVD, and a daily yoga flow DVD. Each DVD has at least two routines, and Stiles is very easy to follow. (Note: We were sent a set to review.)
Yoga teachers and students: Which prop or piece of equipment tops your "must-have" list? For me, it's a mat and also a bolster!
More Great Resources for Yoga Newbies:
Click each image to read the blog.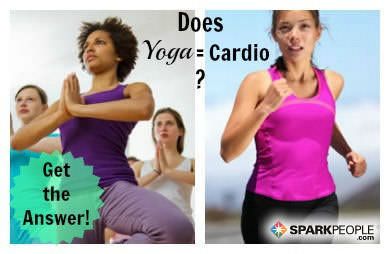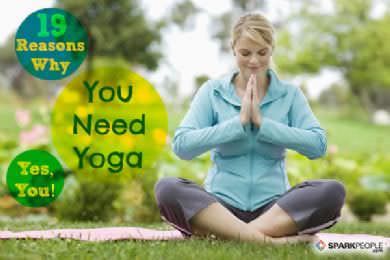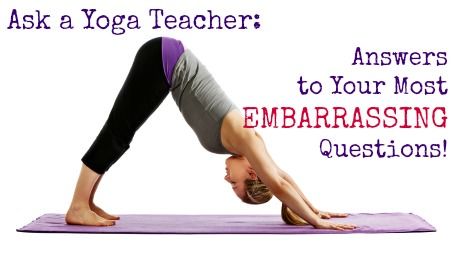 Like this blog? Sign up with just one click for the "Stuff We Love" email, a weekly dose of the latest and greatest healthy-living products we select just for you! SparkPeople Experts hand-pick stuff we think you'll love--and that will make your life a little happier and healthier! Click here to sign up!




You will earn

5

SparkPoints

Like what you read? Learn more

about SparkPeople,

or

sign up

for your free account today!
Got a story idea? Give us a shout!