7 New Superfoods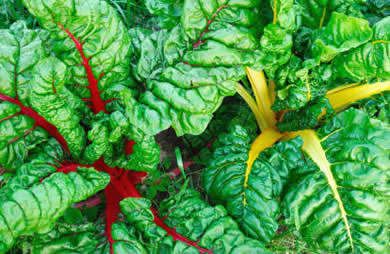 Meet the new superfoods that will have no trouble making it from your shopping cart to your dining room table. "After all, there's not much good in knowing about the health benefits of some obscure fruit or grain if you don't end up eating it," admits David Grotto, R.D., author of 101 Foods That Could Save Your Life (Bantam). These seven wonders of the nutrition world can help you and your family get healthier—while still pleasing your taste buds.

White Tea

"Green tea is made from the leaves; white tea is made from the buds," notes David L. Katz, M.D., director of the Yale-Griffin Prevention Research Center and author of The Way to Eat (Sourcebooks). "It is even richer in bioflavonoid antioxidants." These powerful phytochemicals may aid in lowering blood pressure and cholesterol—and they might have a slight metabolism-boosting effect that can assist with weight management. Just don't add lots of sweeteners to the mild-tasting brew or you'll counteract some of these impressive effects.

Delicious way to work this new discovery into your diet:
Brew white tea with 80°C (176°F) rather than boiling water. This will preserve the antioxidants and reduce bitterness. Let steep for 3 to 5 minutes.
Serve over ice for a cool twist on the usual.
Bonus Tip: If you're concerned about going overboard with caffeine, know that there's less of it in white tea, compared to black. Plus, recent research shows that drinking the white brew could help us as we get older. It may reduce your risk of rheumatoid arthritis or even chase away age-related wrinkles.

Black Rice

With a slightly purple hue, it reigns supreme at the top of the rice hierarchy. Not only do the nutty-tasting, soft-textured grains contain significant fiber and iron, but they also have impressive antioxidant properties thanks to anthocyanins. Those anti-inflammatory free-radical fighters can improve cardiovascular health and potentially brain function by keeping your arteries clear and promoting better blood flow, notes Wendy Bazilian, Dr.P.H., R.D., coauthor of The SuperFoodsRx Diet (Rodale Books).

Delicious way to work this new discovery into your diet:
Top with a stir-fry of sautéed peppers, onion, garlic and chopped chicken or tofu.
Incorporate into a salad (instead of wild rice) with diced red and yellow peppers, carrots, scallions and mango.
Keep it simple as a side with roasted veggies such as peppers, cauliflower, zucchini and onions.


Bonus Tip: As if you need it, here's more impetus to at the very least switch over to the brown variety. A recent study published in the British Medical Journal showed that regularly eating white rice significantly increases your risk of getting type 2 diabetes.

Click here for more superfoods from Family Circle.

More from Family Circle:Do you incorporate superfoods into your diet? Which of these do you plan to try?



You will earn

5

SparkPoints

Like what you read? Learn more

about SparkPeople,

or

sign up

for your free account today!
Got a story idea? Give us a shout!