13 Slimmed Down Dips
The holiday season has started and so have many fun gatherings and parties. Holiday festivities can be a time of nutritional temptation. Dips are an outstanding way to spice up a party. The bold flavors, creamy textures, and endless choices draw family and friends together for fun and conversation. At the same time, they are typically loaded with hidden calories, abundant sodium and saturated fat that are too difficult to resist and track. To prove that dips can be fun and flavor rich, we've chosen the top dips from SparkRecipes that substitute unhealthy ingredients with nutritional alternatives. Cut some fresh vegetables or whole-grain baked goods and bring one of these dips to your next party.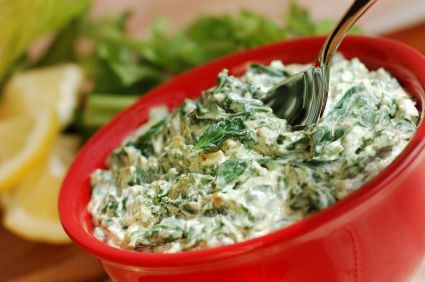 World's Best Spinach and Artichoke Dip

This slimmed down version of your favorite dip is easy to make--and it's light enough for you to load up on it.

CALORIES: 65.9 | FAT: 4.2g | PROTEIN: 3.8g | CARBS: 3.8g | FIBER: 0.9g




Skinny Cheese Fondue

This is a slimmed down version of one of my favorite party foods--cheese fondue. Mashed cannellini beans slim down the recipe but keep a thick and luscious texture.

CALORIES: 139.2 | FAT: 7.2g | PROTEIN: 9.7g | CARBS: 1.2g | FIBER: 1.4g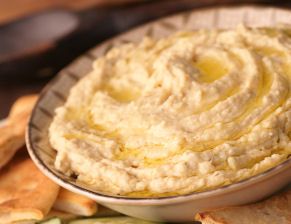 Hummus

Use as a dip for veggies or a spread on pita and sandwiches.

CALORIES: 215.9 | FAT: 12.8g | PROTEIN: 5.8g | CARBS: 21.2g | FIBER: 4.5g




Edamame & Feta Spread

This is a nice snack with crackers or veggies.

CALORIES: 19.5 | FAT: 1.4g | PROTEIN: 1g | CARBS: 0.7g | FIBER: 0.1g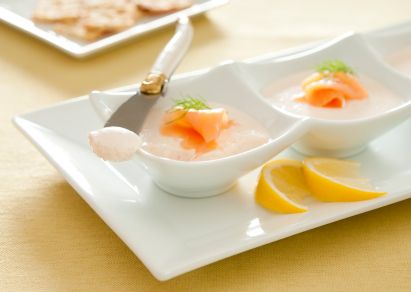 Salmon Dip

Whip up this simple dip the next time you have friends over.

CALORIES: 124.8 | FAT: 7g | PROTEIN: 11.6g | CARBS: 2g | FIBER: 0g




Pumpkin Dip

Try this dip on a toasted whole-wheat bagel at breakfast or with apple slices or whole-grain crackers for a snack. It's even good with carrots.

CALORIES: 31.7 | FAT: 1.7g | PROTEIN: 2.4g | CARBS: 1.6g | FIBER: 0.2g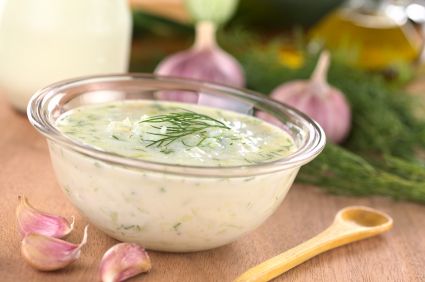 Dill Dip

Add flavor and kick to your afternoon snack or party with this classic dill dip recipe.

CALORIES: 27.8 | FAT: 1.1g | PROTEIN: 3.1g | CARBS: 1.5g | FIBER: 0.1g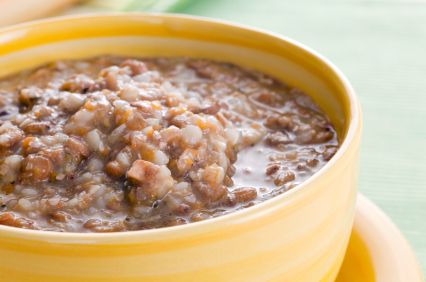 Daal Masala (Lentil Dip)

This dip taste great hot or cold and is a great way to get added fiber.

CALORIES: 81.8 | FAT: 2.6g | PROTEIN: 4.7g | CARBS: 10.7g | FIBER: 4.2g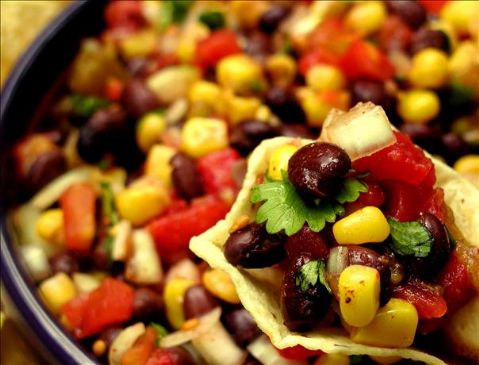 15 minute Black Bean and Corn Salsa

The perfect dish for potlucks when you want to have something healthy on the table.

CALORIES: 45.5 | FAT: 0.3g | PROTEIN: 2.3g | CARBS: 9.6g | FIBER: 2.4g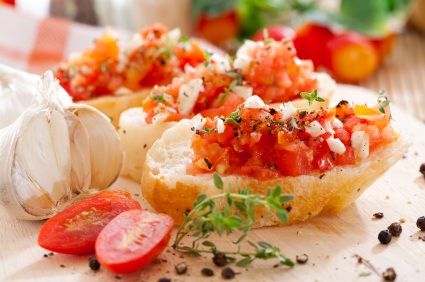 Bruchetta

Start you're a party with fresh flavors from Italy.

CALORIES: 57.1 | FAT: 0.5g | PROTEIN: 2.1g | CARBS: 12.8g | FIBER: 2.7g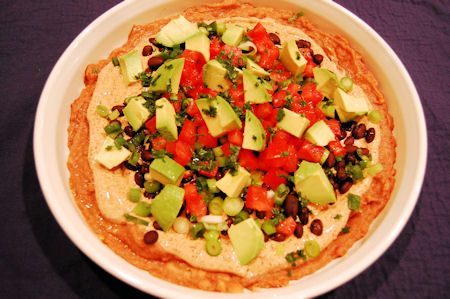 Skinny Fiesta Dip with Baked Lime Chips

This dip has all the flavor of the original, but it's much easier on the waistline.

CALORIES: 210.8 | FAT: 8.6g | PROTEIN: 7.9g | CARBS: 26.8g | FIBER: 8g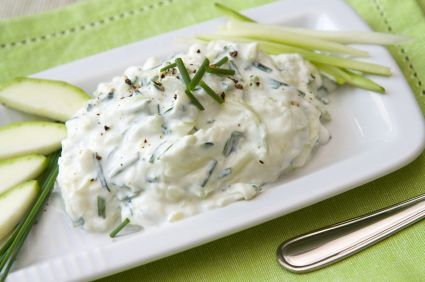 Lemon Zucchini Dip

This dip is great for a midday snack alongside vegetables or whole-grain crackers or as a cold sauce for sandwiches. This version is full of vegetables and fresh herbs instead of beans.

CALORIES: 37.9 | FAT: 2.4g | PROTEIN: 1.3g | CARBS: 3.7g | FIBER: 1.3g





Baked Onion Dip

A delicious dip tweaked to be lower in fat and calories.

CALORIES: 45.7 | FAT: 2.5g | PROTEIN: 3g | CARBS: 3g | FIBER: 0.6g



What is your favorite dip? What recipes will you bring to holiday parties?



You will earn

5

SparkPoints

Like what you read? Learn more

about SparkPeople,

or

sign up

for your free account today!
Got a story idea? Give us a shout!