Build Your Perfect Workout Wardrobe on Any Budget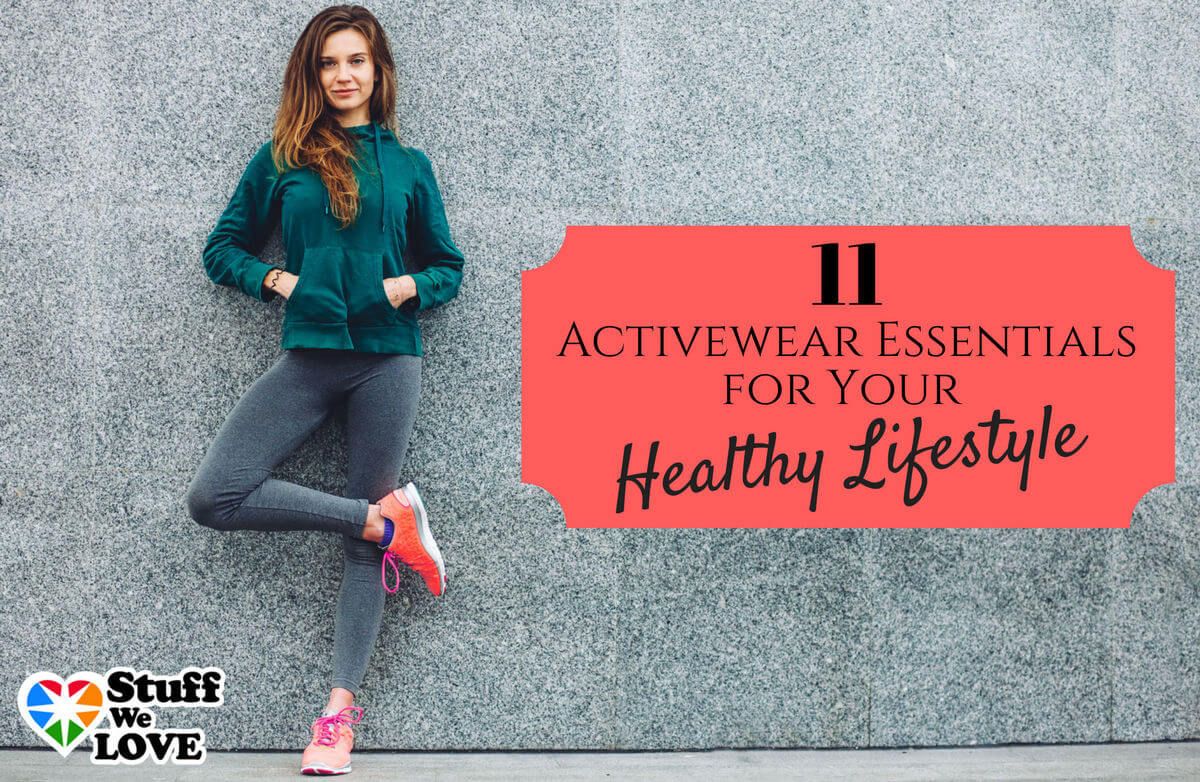 Just as it's important to mix up your workouts, it's also good to freshen up your workout wardrobe every so often. Invest in the right staples and you'll be able to mix and match items that are equally appropriate for yoga or spin class." Plus, with three different price point options, you can choose to splurge on socks and save on shorts, or swap in a colorful, budget-friendly T-shirt to go along with your favorite-but-worth-every-penny black leggings. Now the only thing you'll have to worry about is proper plank form.

T-Shirts




Photo courtesy of

Amazon.com

C9byChampion ($14.99), Adidas ($19.99), Lucy ($45),

A staple of just about every workout, the t-shirt sure has come a long way from the cotton Garfield screen print of your youth. Most athletic shirts worth their weight are made of wicking material, which means they'll keep you cool when your body temperature rises.

Tank Tops




Photo courtesy of

Amazon.com

Tough Cookie Clothing ($15.50), Kohl's ($34), Alo ($46)

Whether you have two tickets for the gun show, loathe chafing or want to workout in comfort, there sure are no shortage of workout tanks on the market, and in a range of prices sure to fit any budget.

Leggings




Photo courtesy of

Amazon.com

90 Degree by Reflex ($18.99), Kohl's ($29.99) Athleta ($79)

Leggings win the gold medal for workout wardrobe staples. Short or tall, big or small, shiny, matte, stretchy, slouchy, bootcut or mesh, leggings come in nearly every color combination, print and price point imaginable.

Jackets




Photo courtesy of

Amazon.com

Old Navy ($16.50) MotoRun ($29.99), Victoria's Secret ($59.50)

Most workout jackets are lightweight, easy to take off and on for layering and great for going from gym to grocery. Half zip, full zip or pullover, owning a jacket you love can mean the difference between a meh workout and a great one.

Headbands



Photo courtesy of

Amazon.com

Kenz Laurenz ($9.98), itFit ($15), Nike ($20)

Nearly everyone can use help keeping stray hair out of their eyes and in place during a serious sweat sesh, and these three options get the job done. From basic to bold, slip one of these colorful bands on and head out the door—your hair will thank you.

Hats




Photo courtesy of

Amazon.com

G7 Explorer ($9.99), Under Armour ($24.99), Lululemon ($58)

Featuring sweat-wicking technology or the ability to keep you safe on nighttime runs with reflection protection, hats are a great way to keep your head warm, your hair back and the sweat away from your body so you can stay dry and cool, no matter your activity.

Long-Sleeved Shirts


Photo courtesy of JCPenney

Xersion ($9.99) , Matymats ($21.95), Lululemon ($88)

A long-sleeved workout tee is great for wearing alone when the temperature is just a tiny bit cooler during the change of seasons or as a layering piece for colder-but-not-quite-yet-winter days. Some even extend beyond the wrist for keeping your hands warm as well as your arms.

Shorts




Photo courtesy of

Amazon.com

Old Navy ($4.97), Champion ($10.69), Reebok ($30)

No matter the weather outside, put on your favorite workout shorts and soon you'll be thinking of warm summer days where the only sounds you hear are the birds chirping, children laughing at the pool and the "whoosh, whoosh" of your shorts as your legs pass furiously by each other.

Socks




Photo courtesy of

Amazon.com

Asics ($9.77), Balega ($12), Feetures! ($16)

Ask anyone who's gotten blisters from running in ill-fitting cotton socks and they'll tell you that what you put on under your shoes are just as important as the shoes themselves. For runners, walkers, stair climbers and everyone in between, these high-performing socks come in the price range just for you.

Underwear




Photo courtesy of

Amazon.com

Balanced Tech ($13.99), Lululemon ($18), Patagonia ($24)

Let's face it, no one likes to Zumba (or do anything really) with a wedgie. And if you think you have to Spin in a thong to avoid granny panty lines, think again. Today's no-show, sweat-wicking undies are a modern miracle for this common workout woe. Can we just get an "amen"?

Sports Bras




Photo courtesy of

Amazon.com

Old Navy ($15), Glamorise ($25.89), Under Armour ($39.99)

We saved the best for last—no workout is complete without the super support of a good sports bra. Not too tight, not too loose, sometimes you can feel like Goldilocks looking for one that has just the right fit. One of these should do the trick.

Do you have any high-performing workout staples that you love? Share them in the comments!

We hope you love these products as much as we do! SparkPeople may collect a small percentage of revenue from the links on this page.






You will earn

5

SparkPoints

Like what you read? Learn more

about SparkPeople,

or

sign up

for your free account today!
Got a story idea? Give us a shout!